01. About us
Viet Phap Steel is one of the first producers of galvanized steel in Vietnam. Our core values were shaped from the formative stages. Our business is based on our partners' strength, our distribution network and our clients. Each step we take strengthens the company's position on every market. Through our investment in technology and optimizing our production process, Viet Phap Steel has been helping our clients understand that they are not only achieving financial profit by optimizing their product's needs but also do their part in protecting the environment.
Our strength is bringing satisfactory galvanized metal sheet products that meet strict requirements of significant projects as well as civil construction works.
After 20 years in the industry, Viet Phap Steel is recognized as one of the top qualities gavalnized steel producers in Viet Nam.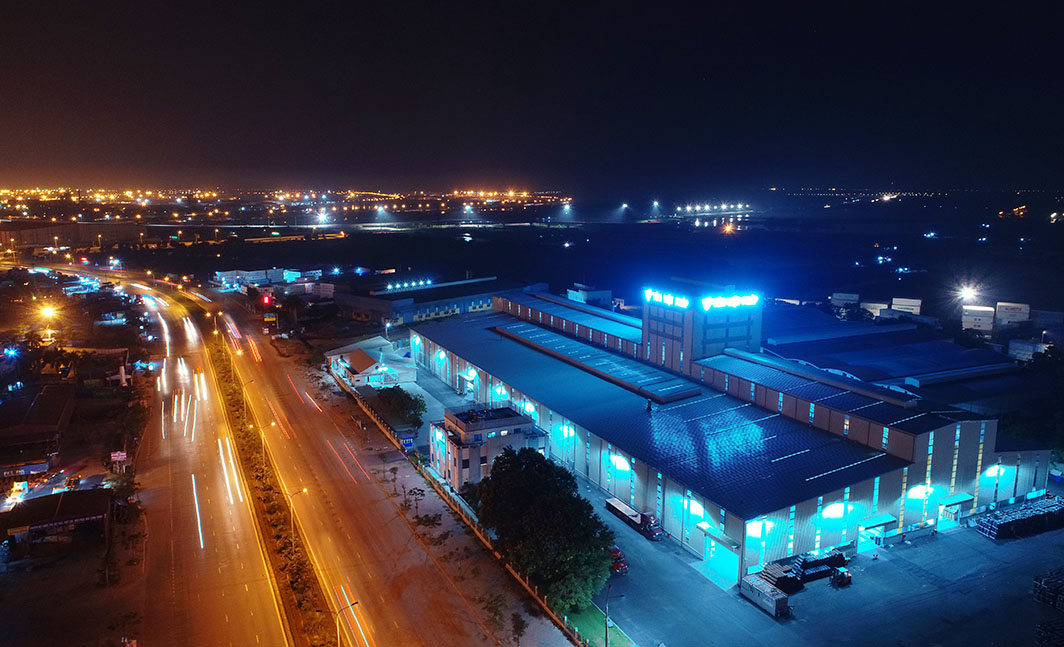 02. Vision- Mission

Vision
2030 to be one of the top leaders in the steel industry.

Mission
To succeed in introducing the top-quality galvanized steel made in Vietnam globally.
03. Our core values

QUALITY
Finished products have to meet with the quality standards.

TECHNOLOGY
Pioneering in applying the most advanced production technologies to produce sustainable and eco-friendly products.

HUMAN
Excellent teamwork makes up Viet Phap's succees.